The Importance of Regular Mid-term Inspections
25th November 2021
Ensuring minor issues don't escalate into major problems is an exercise that never fails to save landlords time and money. It's precisely why the mid-term inspection is such a vital tool. Here's the lowdown on mid-term inspections, why as a landlord you should be investing in them, how often you should be doing them, and what's involved.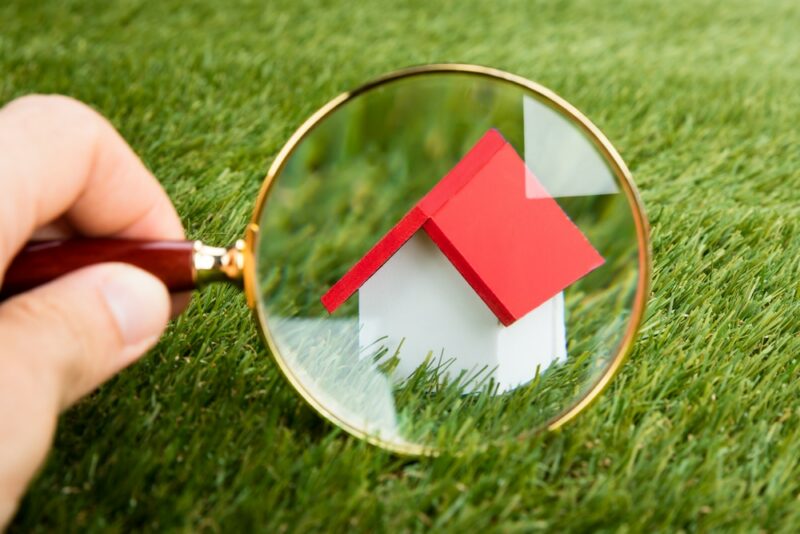 Ensuring minor issues don't escalate into major problems is an exercise that never fails to save landlords time and money. It's precisely why the mid-term inspection is such a vital tool. Here's the lowdown on mid-term inspections, why as a landlord you should be investing in them, how often you should be doing them, and what's involved.
Why are mid-term inspections so important for landlords?
Once you've checked your new tenant in, secured the deposit, completed all the paperwork and done the inventory, you're all set to just sit back and take the rent each month, right? Well, not quite. What if your tenant is breaching the tenancy agreement? Maybe they are smoking or have brought in pets, when you've expressly stipulated neither are allowed. Perhaps they are neglecting taking care of the garden, as was the agreement. What if there's a problem they haven't reported, such as leaking tap, broken guttering or cracked window?
Unless the property is regularly inspected, you might never discover any of this until it's too late, and minor issues have turned into major, expensive problems.
This is why a mid-term inspection is so important. Designed to uncover the likes of maintenance issues, neglect, damage and unauthorised activity, the regular property inspection will also provide you with a good indication of the general level of care and attention your tenant is paying to your property. It also gives the tenant the opportunity to raise any queries, which is especially useful for new tenants who are just a few months into the tenancy.
Who should carry out the mid-term landlord inspection?
A mid-term inspection is best carried out by a professional inventory clerk. They are trained to spot even the most subtle signs of neglect and misuse, and will provide an unbiased report which has more chance of standing up should a dispute arise.
They will work to a landlord inspection checklist, which will usually include details of the property's overall condition, covering walls, floors, windows, doors and exteriors including gardens. It will also set out the condition of the contents of the property, and include a check for any breaches of the tenancy agreement as well as any required maintenance.
A professional inventory clerk will also be familiar with current data protection legislation, aware of the fact that they will need to avoid capturing any personal information when photographing the property.
How often should a landlord inspect property?
A mid-term landlord inspection is recommended around three to six months into a new tenancy. This provides the tenant sufficient time to deal with any issues, and allows you to formally check that they have settled in properly and are adhering to the terms of the tenancy agreement.
After this point, a regular mid-term inspection should be carried out every six months, and certainly before any tenancy renewal is due.
Be sure to provide tenants with ample notice of the timing of the inspection and do your best to fit in with their schedules. They will usually wish to be present, which is a good thing as they will have the opportunity to raise any queries or issues.
Mid-term inspection frequency will usually be stated in the tenancy agreement. They are often a requirement for landlord insurance policies, which will usually only honour claims for malicious damage if there is proper evidence that the inspections have been carried out on a regular basis.
What sort of problems can a mid-term inspection uncover?
All sorts of issues can arise in a property, with some of them going unnoticed until it's too late. During the colder months, such problems tend to be more prevalent.
Condensation for example is a widespread issue. It can lead to hazardous black mould appearing, usually in the coldest parts of the property such as bedrooms. Usually caused by a lack of heating and ventilation, condensation is avoidable, providing tenants are educated in its causes.
Drying clothes on radiators, running tumble dryers and using showers whilst keeping all the windows and vents closed are all causes of condensation and mould. Once mould takes hold, it can be very difficult to get rid of, as well as being unsightly and a hazard to health.
A mid-term inspection will reveal any early signs of condensation and the bad practice that leads to it, providing the opportunity to educate tenants and put a stop to it before it gets out of control. It may also show that extractor fans are not working, or need to be installed, or that permanently open vents need to be fitted into windows.
Mid-term inspections can also uncover safety issues, such as problems with gas or electrical appliances, broken glass in windows or doors, and trip or slip hazards. These are obviously vital to deal with early on, as landlords have a legal duty of care to ensure their tenants are safe at home. An interim property inspection is not, however, a substitute for the required annual gas safety and periodic electrical inspections.
Other issues that may be revealed by a mid-term landlord inspection include evidence of unauthorised subletting, pets, smoking, decorating or reformations. Insufficient cleaning, untended gardens and a build-up of rubbish that can lead to pest infestations are also common problems that can be detected during a regular property inspection.
Looking for a property management service that comes complete with mid-term inspections, and guarantees your rent?
The homes2let guaranteed rent scheme ensures rent is paid on time every month, even during void periods, as well as removing the burden of property management, including arranging mid-term inspections.
Interested to learn more? You are welcome to get in touch with our expert team to discover how we can streamline your life as a buy to let landlord.
Related Insights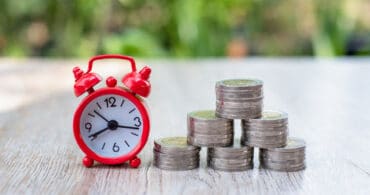 How Landlords can Ensure On-Time Payments
30th October 2020
Being a landlord has many benefits, including providing an ongoing income. Of course, this is dependent on getting paid regularly. Which raises a key question, how can landlords ensure on-time payments? Let's take a look at some top strategies to secure that regular monthly income.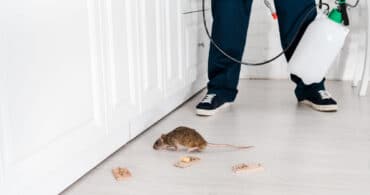 Who is Responsible for Pest Control in a Rental Property?
13th September 2021
Bed bugs, cockroaches, mice or rats, it's never pleasant when a rental property is suffering a pest infestation. But the question of who is responsible for pest control in a rental property remains a grey area. It can be challenging to work out how an infestation came about, which is generally how to determine who is responsible for dealing with it. Here we look at the typical pest-related scenarios that can arise, and how to deal with them.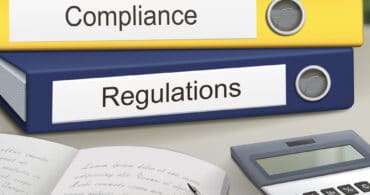 Landlords: How to Avoid Fines for Non-Compliance with Lettings Legislation
14th May 2021
Property industry reports reveal that local authorities and Trading Standards enforcers are starting to take an even stricter line when it comes to making sure private landlords are compliant with regulations, leaving some rental property providers with fines ranging from £48,000 to £330,000 due to failures.