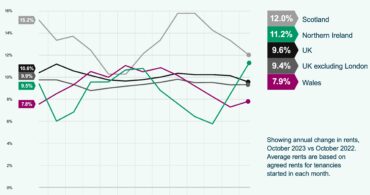 Navigating Tenant Rights in the Face of Rent Increases
27th November 2023
In the current rental market, tenants face rising costs due to inflation (higher landlords costs) and high demand, with specific legal protections depending on their tenancy type. Tenants can negotiate with landlords or legally challenge unjust rent increases, particularly through tribunals that assess the fairness of the proposed rent in relation to local market rates. Understanding their rights and the specifics of their rental agreements is key for tenants to navigate these increases effectively.
Read More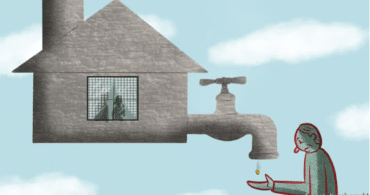 The Shift in the UK Buy-to-Let Market: Navigating Landlords' Sales Surge and Rising Rents
16th November 2023
The UK real estate landscape is witnessing a significant transformation, particularly evident in the buy-to-let sector. The recent trend of landlords divesting their properties is reshaping the rental market across Great Britain, with a notable impact in Scotland.
This article delves into the multifaceted reasons behind this shift, the consequent effects on the housing market, and the future outlook for investors and tenants alike.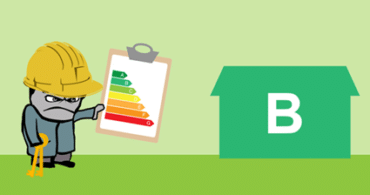 EPC Revisions: Unravelling Implications for Homeowners and Landlords
2nd November 2023
The Aftermath of EPC Shifts in Property Market
The recent modification in energy efficiency standards by Rishi Sunak may lead the property sector to uncharted waters unless a clearer perspective emerges. Buy-To-Let landlords, who own multiple properties find themselves at a crossroads due to these changes.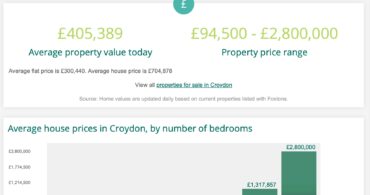 October 2023 Croydon Property Market Snapshot
9th October 2023
New data has unveiled a 2.8% annual depreciation in Croydon house prices, slicing £11,500 off the typical home's value (House Price Index, August 2023).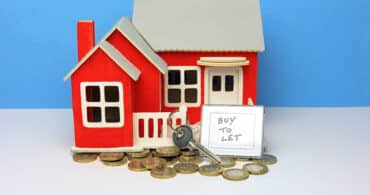 Navigating the Current Landscape of Buy-to-Let Mortgage Rates
3rd October 2023
Read our detailed mortgage update for landlords on how to navigate the changing landscape of buy-to-let mortgage rates. We highlight the recent surge to an average of 6.54% from last year's 4.67%. Influenced by the Bank of England's base rate hikes, the elevated rates emphasize the importance of considering overall mortgage costs.
Learn to closely monitor economic indicators, government policies, and lending market trends, and to conduct comprehensive research and seek expert consultation to make informed investment choices.
Amidst the market uncertainty discover the homes2let guaranteed rent scheme for hassle-free property management and secured rental payments.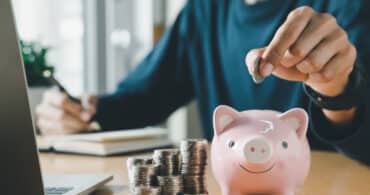 The Pros and Cons of Fixing Mortgage Products for Buy-To-Let Investors
11th April 2023
Fixing your mortgage interest rate can provide financial stability and predictability, it can also limit your flexibility as a buy-to-let landlord. It is important to weigh up the pros and cons and consider your personal circumstances before making a final decision. Seeking professional advice can help you make an informed choice about what is best for you and your portfolio.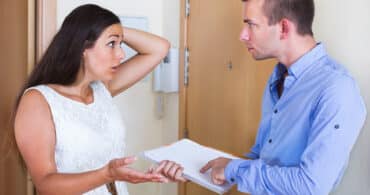 The Biggest Change In Renters' Law In A Generation
27th October 2022
The new Renters Reform Bill changes the balance of power in favour of tenants, because it will increase their security and peace of mind. The new law could make it difficult and costly for landlords to evict tenants or sell their properties.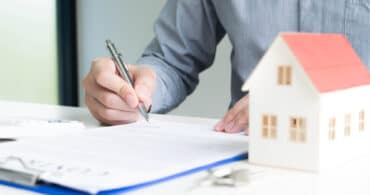 How to Make a Successful Tenancy Deposit Scheme Claim
28th January 2022
Of the 29,697 tenancy deposit scheme cases that came to dispute in 2020/21, 75 per cent were initiated by the tenant. Comparing this to just 17 per cent having been initiated by a letting agent, and 8 per cent by a landlord, it's clear to see that it's important for landlords to be prepared and aware of best practices should they find themselves in a deposit protection scheme dispute.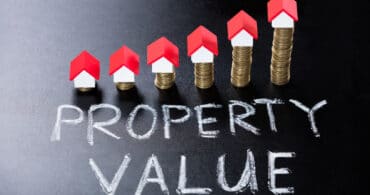 Property Value Growth in England Spells Good News for Buy to Let Investors
21st January 2022
The values of homes across England have increased by 80 per cent in the past decade. The rental market specifically has grown 105 per cent to represent a staggering value of £1.5 trillion, with £529 billion of that in London alone. With growth like this in the rental sector, it would seem those investing in buy to let property are set to win hands down.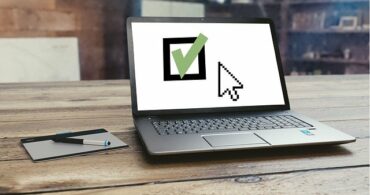 Updated Advice for Landlords on Right to Rent Checks 2022
14th January 2022
Right to Rent checks are set to face reforms at the start of the new tax year on 6th April 2022, with 5th April marking the end of the COVID-related temporary adjustments which allowed checks to be carried out virtually. From 6th April onwards, there will be a new permanent online solution which will allow right to rent checks to continue to be carried out remotely, for all nationalities, and with enhanced security.