About Us
Since 2009, homes2let has been making a difference in the lettings sector. Using an unrivalled blend of experience, knowledge and skill, our team provides certainty and peace of mind for landlords, letting agents, housing departments and local families in need of safe accommodation courtesy of a unique solution to the traditional form of property lettings: the homes2let rent guarantee.

A fully-comprehensive, value-added service for landlords, letting agents, housing teams, and families.
For landlords, for letting agents. For housing officers, and for the families they need to house, our ethos remains the same… to provide a value-added, fully comprehensive service, with benefits for everyone involved. For the team at homes2let, a team founded on family values and backed by generations of property, financial and commercial knowhow, quality of service really does mean everything.
A perfectly honed service and an unbeatable guarantee, all founded on a stable and sustainable footing.
Over the past decade, we've learnt a great deal. We've honed our systems. We've developed well-structured procedures. We've acquired a great deal of skill and experience in the field of property lettings and social housing. All of this has allowed us to deliver a swift, streamlined service with advantages for all, and an unbeatable guarantee founded on a truly stable and sustainable footing, allowing us to deliver certainty at every turn.
Good business doesn't exist without good values!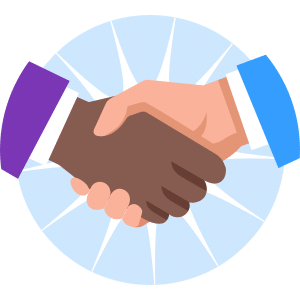 Integrity and Honesty
Our strong ethics mean we'll always do right by everyone we work with. You'll find us straightforward, transparent, fair and above all, dedicated to taking responsibility.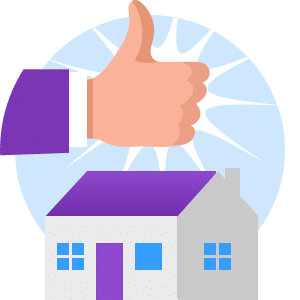 Quality driven
What we do, we do well. From the quality of our advice through to the accuracy and vigour of our property inspections, standards mean everything to us.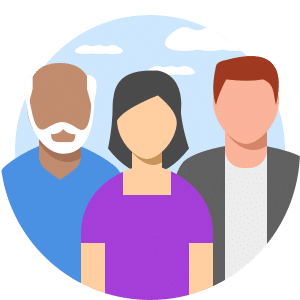 Community Focused
Giving back to our local communities is important to us. homes2let support social housing and vulnerable families by making safe, quality property accessible to all.
Meet our Team
homes2let is a team of seasoned experts, all ready to share their own specialist skills to help you achieve your goals. Combined, our team's experience, skill, knowhow and insight form an incredibly valuable offering for landlords, letting agents and local authorities, so many of whom have maintained their trust and loyalty in us for over a decade.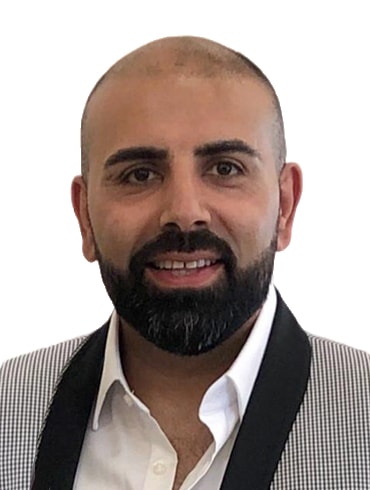 Rizwan Moledina
Founder & Managing Director
With almost two decades of experience in the property sector, it is safe to say that Rizwan has a true passion for the industry. A portfolio owner, developer and property trader, this all-round understanding of end-to-end property makes Rizwan a valuable asset to all our clients.
Whether a landlord owns a single property, or there's an extensive portfolio, Rizwan is able to use his knowhow tailor a bespoke plan to ensure returns are maximised, and risks minimised. This is precisely how homes2let was born!
A champion for the homes2let approach to thinking commercially and its commitment to mobilising opportunities swiftly, along with the rest of the homes2let team Rizwan is dedicated to working ethically and transparently in every interaction, with the underlying mission to provide an unmatched, truly bespoke service that guarantees excellent returns for property owners.
An avid tennis player and gym-goer, Rizwan is a self-confessed foodie with a passion for foreign travel. He's committed to making a difference too, with fundraising high on his agenda. One of his recent efforts saw enough funds raised to build six much-needed water wells for orphans.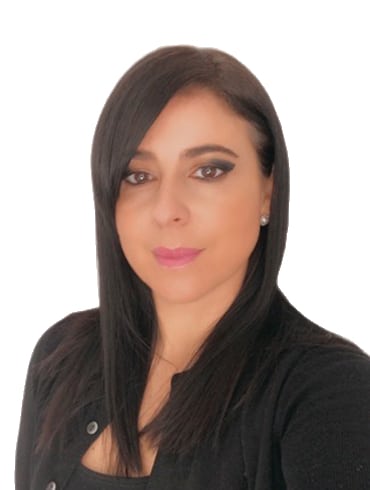 Anna Pitrone
Property Administrator
One of our core aims at homes2let is to reduce workloads and take away all the hassle for our landlords and letting agents, making their lives easier. With a strong background in customer service, Anna plays a steering role in making sure this happens. Accuracy and efficiency count for everything in property management, and Anna's natural organisational skills really do make a difference.
Thanks to Anna's passion for the business and the wider property industry, and her hard-work ethic, there is never any question that everyone we deal with will remain fully satisfied at all times.
Anna's enthusiasm for ensuring all our properties are maintained to the highest standards is contagious. It means everyone, including tenants and local authorities, can rest assured of the highest quality accommodation, without compromise.
Outside of work, Anna is mum to two lovely girls who have a real knack for keeping her busy. At weekends they'll often be found taking woodland walks together, golfing or swimming. Anna is also very much enjoying learning about spirituality and how it can support her quest for self-development.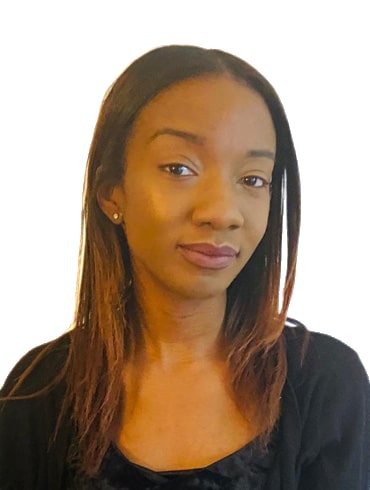 Zyan Levy
Property Manager
Zyan's front line experience in property maintenance and inspections means she has an in-depth understanding of all that's involved in property management, something our clients truly value.
It is down to Zyan to make sure all the properties we manage on behalf of our landlords are maintained to the very best standards, so that the families they house can feel safe and secure at all times. Zyan's natural affinity for building a strong rapport between landlords, letting agents, contractors and tenants ensures all maintenance and repair issues and any other problems are handled seamlessly.
As the common link between all parties, Zyan's communication skills and fair and unbiased approach are incredibly important. Fully committed to being available whenever she's needed, to guaranteeing a fast response to all queries, and to the utmost levels of care and attention across all troubleshooting matters, everyone knows they can readily depend on Zyan when it matters most.
A lover of new experiences and challenges, Zyan also has great artistic flair. So much so that in her spare time, she doubles as a freelance illustrator!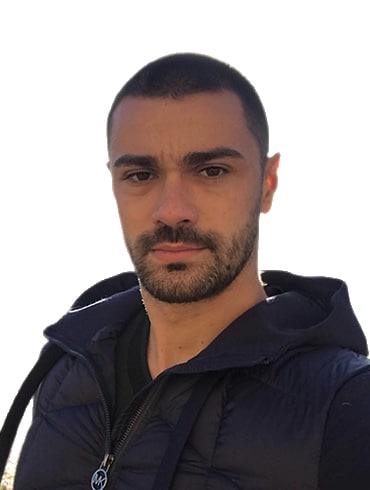 Catalin Pop
Office Manager and PA to Director
An established property industry professional and law graduate, Catalin's role is an essential one here at homes2let. Heading up the implementation and running of all our crucial internal operations, Catalin takes the responsibility of ensuring the highest levels of organisational effectiveness, communication and safety in his stride.
Something very important that has helped cement our widely trusted reputation at homes2let is our passion for forging close relationships amongst everyone we deal with. Catalin plays a crucial role in this respect. His natural affinity for building and maintaining excellent professional relationships between landlords, local authorities and brokers, combined with his exceptional knowledge, professional experience and solution- finding abilities, present numerous advantages for everyone we serve.
It is thanks to Catalin that our promises and quality committment can always be upheld, reassuring clients that they can truly rely on us at every turn.
Catalin is a keen charity fundraiser and says that being able to help others is one of his greatest personal achievements. He also enjoys a good read, and is an avid sports enthusiast too.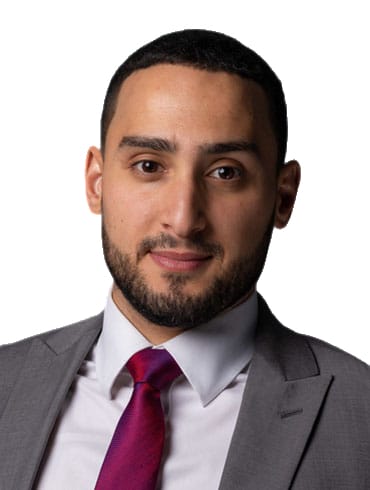 Ayman Abd-Elaziz
Head of Business Development
With a decade of professional commercial experience and a solid background in business development, Ayman is perfectly placed to deliver the strategic advice that landlords need to maximise their investments to the full.
Investment strategy isn't always easy to fathom, but Ayman's ability to take complex information and articulate it in an easily digestible form makes a marked difference. Ayman has a natural gift for helping landlords understand how they can reduce risk and boost return, whilst at the same time removing all the hassle from their day-to-day lives.
It is also down to Ayman to ensure continuous availability of new properties, making certain local authorities have the widest choice possible to house families in need of somewhere safe to live. Refining business strategy and internal processes, marketing, and acting as brand guardian are also on his checklist of responsibilities.
Away from work, Ayman is a dedicated family man with a passion for sport and fitness. He ranks setting up the American football team at Brunel University during his BSc Business Studies and Sports Science course as one his key personal achievements, saying it taught him that what might seem an impossible task is only so if that's what you believe. It's a mindset he says he will forever own.
We Can properties have worked with homes2let and they have provided a great service and most importantly always pay on time.

Ben Nyarko

Managing Director (Agent)

Dickinson Estate Agents have dealt with Homes2Let since they first started operating. We have a large portfolio with them which is always growing. We would highly recommend the staff and their services.

Rupen Shah

Managing Director (Agent)

Homes2let is a great company to work with, they truly take the stress out of property management. My rent is Guaranteed and is always paid in advance by standing order. I would have no hesitation in recommending Riz & the team at Homes2let… fantastic service guys! Thank you

Kelly Mandlo

Landlord

Homes 2 Let Have been a pleasure to deal with from the very first introduction. Rizwan and his team have taken time to fully understand my requirements as a landlord and have been very professional in all aspects of our business together. Their ethos and business model suits me perfectly and I envisage a long and successful partnership. If you are after a hassle free and low touch model for your rental properties, I recommend you contact Rizwan and his team at Homes 2 Let.

Bharat Patel

Landlord

I have let my investment property to homes2let for over 3 years now and I have to say, they have never missed a payment, only contact me when necessary and have a lovely team. I would recommend their service to any landlord looking for a safe and reliable income, without the headache of managing tenants.

Negar Shamshiri

Landlord