Get 100% Guaranteed Rent With Full Property Management
We make letting residential properties for Croydon's landlords easy. Let your property the smart way!
Our mission is simple: to provide peace of mind for Croydon landlords courtesy of fully guaranteed rent in Croydon.
Croydon-based property owner?
Read on to discover how our exclusive rent guarantee can transform your life as a buy to let investor, taking away all the hassle and leaving you only with complete reassurance.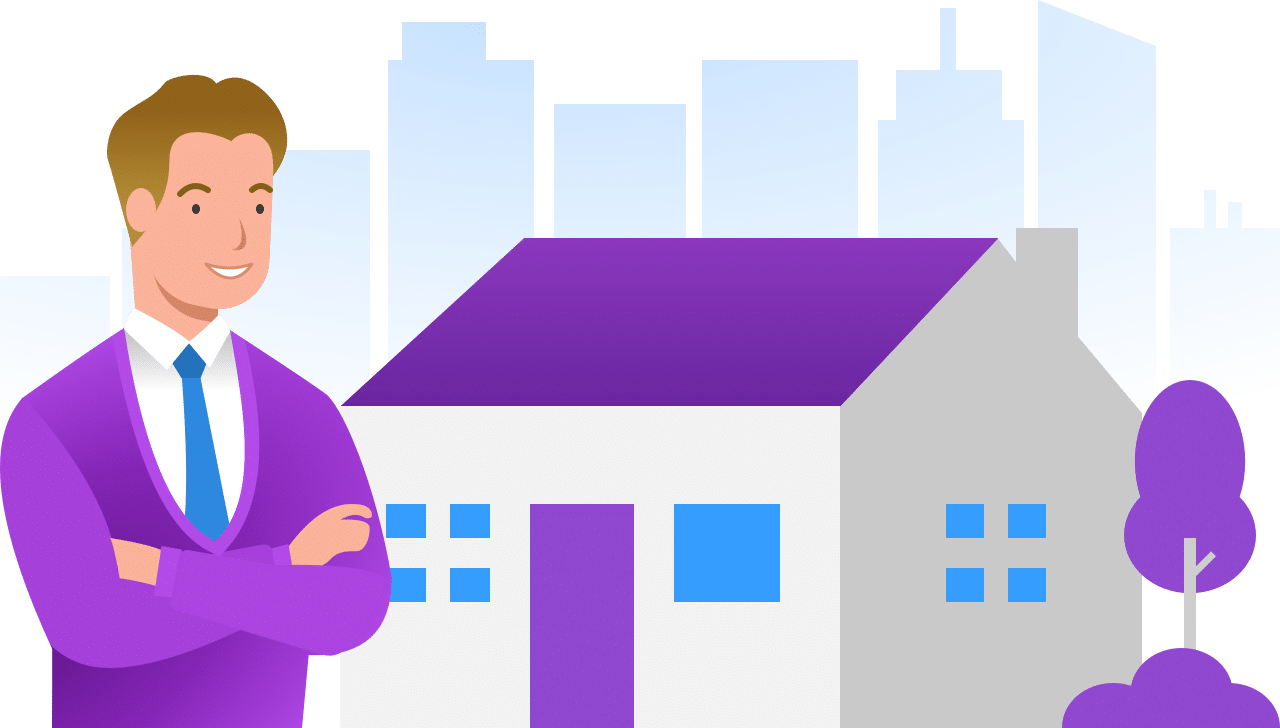 The rent guarantee that Croydon landlords recommend
There is nothing that can reassure a landlord more than guaranteed rent. Croydon wide, from Addington to Whyteleafe and every district in between, properties are being let to local authority tenants through our exclusive scheme.
The homes2let guaranteed rent promise doesn't just provide an assurance that rental payments are made month in, month out, regardless of whether the property is tenanted or not. There is more to it than that. In fact, it's something Landlords throughout Croydon know they can rely on to make their lives so much easier, transforming their buy-to-let venture into a convenient, and very lucrative, hands-off investment.
Financial stability, even in the most pressurised economic climate
What could be more reassuring for a landlord than guaranteed rent? Croydon property investors know that there are excellent yields to be enjoyed in this buoyant area of London.
But what if those yields were maximised, with all the hard work associated with letting taken away, and monthly rental payments locked in so that payments continue, even when the economy is facing hardship? And even when the property is in a void period?
Taking advantage of guaranteed rent, Croydon landlords and letting agents can enjoy market value rates, without fees, charges or commission, with all aspects of property management totally covered.
What's included in the Croydon guaranteed rent scheme?
There is more to guaranteed rent than ensuring rental payments are made on time every month. Croydon landlords are able to take a step back whilst their investment is professionally managed, whilst letting agents can enjoy an efficiency boost and enhanced competitive edge. Plus with no management fees or admin charges, everyone knows where they are, at every step.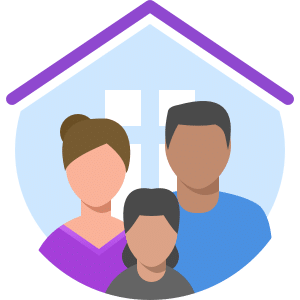 Tenant sourcing
Our local authority connections make matching your property to the ideal family a breeze.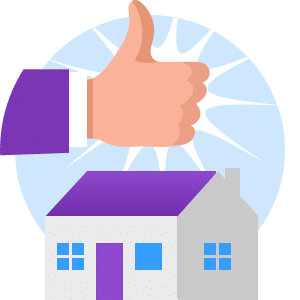 Tenant referencing
All the necessary checks and approvals taken care of, so you needn't worry about a thing.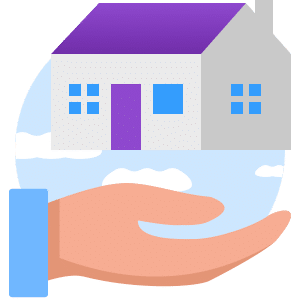 Property preparation
We'll get your property tenant-ready and fully compliant with all the lettings regulations.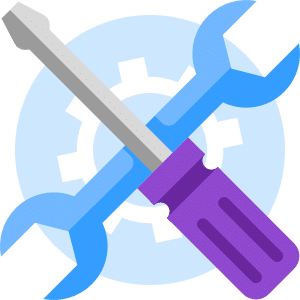 Maintenance and repairs
With maintenance and repairs covered, you'll never have to worry about out-of-hours calls.
How to optimise your buy-to-let investment in Croydon?
Did you know there is a way to achieve increased profit when you invest in property in Croydon? With no fees to pay or commission to part with, unlike with a traditional property management service, our guaranteed rent scheme nets you a greater yield, whilst at the same time reducing your investment risk.
Our comparison table demonstrates how much you could potentially save by renting out your property through the homes2let council guaranteed rent scheme, a highly popular route for landlords operating throughout the London Borough of Croydon.
Typical Example*

Traditional Letting Agent

homes2let
Guaranteed Rent Service
Asking rent on open market
£1,200
£1,100
Achieved rent
£1,150
£1,100
Rent after 10% fee & VAT
£1,012
£1,100
Void to market & let
£1,200
£600
Inventory cost
£120
£0
Agents admin charge to landlord
£250
£0
Net rent PA
£10,574
£12,600
Net monthly rent
£881.17
£1,050
TOTAL SAVING per annum
£2,026
Service Comparison*

Traditional Letting Agent

homes2let
Guaranteed Rent Service
| | | |
| --- | --- | --- |
| Rent paid by standing order | | |
| Rent paid when property is empty | | |
| Rent paid when tenant in arrears | | |
| Legal costs covered | | |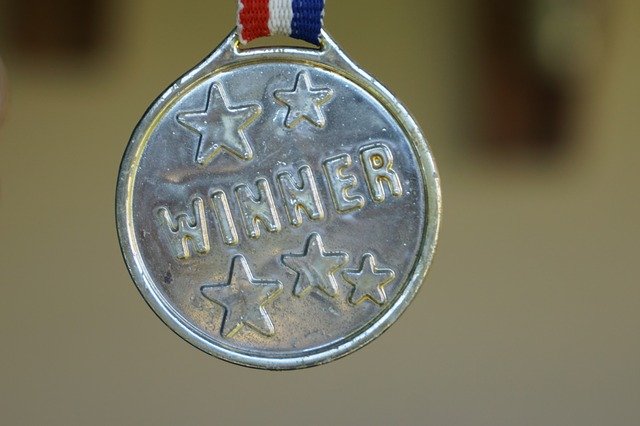 Best Agent for Landlords – an Award Winning Service
homes2let was awarded Best Agent for Landlords in the SME News 2020 Southern Enterprise Awards.
SME News commends the most deserving businesses for their ingenuity and hard work. Nominees come from every industry sector, with the award organisers seeking out the very best enterprises and the enthusiastic and determined people who head them up.
Judging is based purely on merit, with the SME News research team carefully vetting nominees to decide who should be awarded the accolade for their particular industry.
Here at homes2et, we've always made a point of forging enduring relationships with Croydon landlords, and with local authority housing teams across all the London boroughs, including the London Borough of Croydon.
We've also put a lot of effort into building a trusted reputation as specialists in the private rented sector, by sharing our knowhow with landlords and property investors.
The guaranteed rental scheme product we've developed is designed to help Croydon landlords get the most out of their investments, and to lessen their risk and cut the daily pressure down.
Why not contact our team today to discover how you could optimise your return on investment and reduce your risk courtesy of our guaranteed rent scheme for Croydon landlords?
Why invest in Croydon property?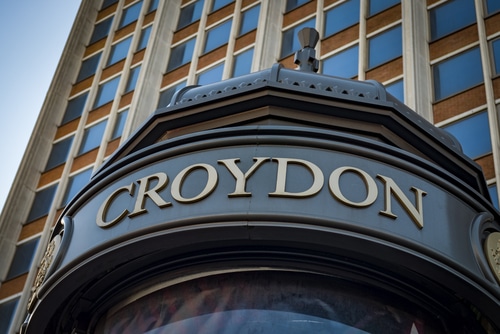 Croydon is an area on the up, benefiting from billions of pounds worth of regeneration investment. It really is an attractive place for the buy to let investor, especially when there is a guaranteed rent scheme to ensure Croydon landlords never have to worry about their income stream.
Croydon's growth is 3.7 per cent higher than the London average and over double the overall UK average. In addition, Croydon is reported to have the second fastest expanding local economy in the UK, boasting a 9.3 per cent growth rate.
The London district is one of the best-connected metropolitan zones, served by four rail stations, one of which is under considerable development, and major road links including the A23 and M25. Gatwick Airport is just 15 minutes away.
Croydon is one of those places where people tend to relocate, and stay. East Croydon in particular is brimming with schools, green spaces and an abundance of arts and leisure opportunities. Having been named London Borough of Culture for 2023, the area is enjoying £1.35 million in funding to support a year-long programme of activities that will see culture forming the heart of the community, as well as extensive employment opportunities.
What's more, the £1.4 billion Croydon Partnership project will see the town become one of the top ten shopping destinations in the United Kingdom by 2023. Surrey Street Market, trading since 1236, has also been allocated £500,000 for improvements.
Homes2let is a great company to work with, they truly take the stress out of property management. My rent is Guaranteed and is always paid in advance by standing order. I would have no hesitation in recommending Riz & the team at Homes2let… fantastic service guys! Thank you

Kelly Mandlo

Landlord

Dickinson Estate Agents have dealt with Homes2Let since they first started operating. We have a large portfolio with them which is always growing. We would highly recommend the staff and their services.

Rupen Shah

Managing Director (Agent)

Homes 2 Let Have been a pleasure to deal with from the very first introduction. Rizwan and his team have taken time to fully understand my requirements as a landlord and have been very professional in all aspects of our business together. Their ethos and business model suits me perfectly and I envisage a long and successful partnership. If you are after a hassle free and low touch model for your rental properties, I recommend you contact Rizwan and his team at Homes 2 Let.

Bharat Patel

Landlord

I have let my investment property to homes2let for over 3 years now and I have to say, they have never missed a payment, only contact me when necessary and have a lovely team. I would recommend their service to any landlord looking for a safe and reliable income, without the headache of managing tenants.

Negar Shamshiri

Landlord

We Can properties have worked with homes2let and they have provided a great service and most importantly always pay on time.

Ben Nyarko

Managing Director (Agent)
Frequently Asked Questions
How does your council guaranteed rent scheme benefit Croydon landlords?
Our guaranteed rent scheme ensures landlords receive their rental payments every month for the duration of an agreement. Whether the property is let or not, and even if the tenant has fallen into arrears, the rental payments will carry on. A guaranteed rent scheme is ideal for Croydon landlords looking for a hands-off, low-risk investment.
How much will it cost me to rent my Croydon property through your guaranteed rent scheme?
We will agree with you a fair market rent which will be the net amount you will receive by monthly standing order. We earn our fees by charging the London Borough of Croydon directly to provide quality homes for their families. Once we have ensured your property is compliant with all the relevant housing legislation, you will have no further fees or commission to pay for the term of our agreement.
How do you earn when you don't charge landlords any fees?
Our fees come from charging Croydon local authority tenants directly in exchange for providing quality homes for their families.
Is my property in Croydon suitable for your guaranteed rent scheme?
We are geared up to co-ordinate any general repairs necessary so your property complies with the relevant regulations. Our new property checklist sets out all our requirements for the properties we take on.
How can I be sure my Croydon property will be safe with homes2let?
We guarantee all our Croydon landlords that their properties will be returned at the end of our agreement in the same condition it was at the start, allowing for fair wear and tear. We undertake interim property inspections throughout the term of the tenancy, ensuring high standards are maintained. We also offer a £1,000 indemnity per property to cover any work that may be needed at the end of the agreement.